Emergency Preparedness | COVID-19 Recovery
Be ready for what's next.
Find the products and solutions your business
needs to keep your people safe and your operations running smoothly.
Grainger Canada is proud to support customers across Canada, providing the products and services they need to keep the world working. From first responders in healthcare, law enforcement and border security to essential services in food and beverage, manufacturing and utilities. Thank you for all you do. We're here for you.
Floor Plan Change
Redesign your spaces to reduce the density of occupants and minimize unsafe interactions.
Signage & Floor Marking
Clearly mark areas to remind your employees to practice physical distancing and interact safely.
Work from Home Supplies
Get your employees what they need to help maintain productivity while working remotely.
Maintain Clean Facilities
Whether it's more frequent attention or a deeper clean your building requires, Grainger has the products, supplies and equipment to help you maintain clean facilities. From air quality control to touch-free technology, here's how to make your work environment shine and help prevent the spread of germs.
Air Quality
Clear the air with products that can help reduce the transmission of airborne diseases.
Frequent Cleaning
A more frequent cleaning schedule plays a key role in maintaining healthy conditions.
Deep / Special Cleaning
For enhanced cleaning, get the products to deep clean in specific areas and applications.
Touchless Facility
Touch-free products reduce contact with shared surfaces, minimizing the spread of germs.
Manage Exposure
Sometimes your employees and guests have to interact. When they do, take precautions with this collection of products to help minimize their risk of exposure to harmful germs when they're in shared spaces or using shared equipment.
Personal Protection
Give your employees an extra layer of protection to help safeguard against respiratory and contact-driven diseases.
Temporary Areas
Create temporary support structures to help facilitate your new safety and operational processes.
Shared Equipment
Minimize the risk of disease transmission while working with machinery, tools and other shared equipment.
Recover Operations
When the time comes to ramp up production again, use this collection of items to help safely and smoothly adjust or restart your operations with minimal disruptions to your schedule.
Repurposing Operations
Shop the equipment to support repurposing operations driven by today's emergency scenarios.
Startup After an Extended Shutdown
Take preventive measures to help ensure a smooth transition when your facility resumes production.
Coronavirus Update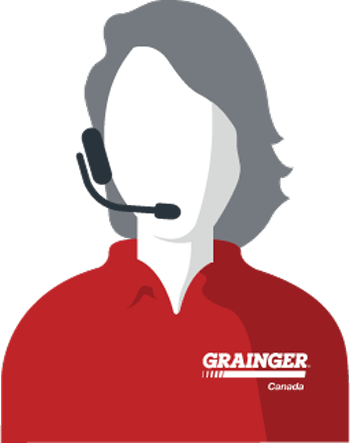 Contact Us
Our Customer Service Centre is here to help you manage your orders, update an existing order, and place new ones.
Currently subject to limited product and service availability on select high-demand pandemic related items.
Additional terms and conditions may apply.